Installing Rapid Photo Downloader 0.9.1
Install script
To get started, download the Install script, which automatically downloads and installs the latest version of Rapid Photo Downloader. You may need to first right-click on the link and choose the "Save Link As" option. Save the file rather than opening it directly.
Read the release notes for 0.9.1, and learn about the list of new features that were introduced in the 0.9 series. The list of changes in each release is found in the ChangeLog.
Install on Ubuntu, LinuxMint, openSUSE, Debian and Fedora
Download the installer file above, and then from a terminal window run as your regular user (i.e. without sudo):
python3 install.py
The program sudo may prompt for your administrator (root) password during the install process, if required.
For a list of optional commands you can give the insaller, run:
python3 install.py --help
Finally, to uninstall:
python3 -m pip uninstall rapid-photo-downloader
If you installed the man pages, they are found in
/usr/local/share/man/man1
Supported Linux Versions
1

Ubuntu 16.04 or newer

2

LinuxMint 18 or newer

3

Debian 9, unstable or testing

4

Fedora 24 or newer

5

openSUSE Leap 42.2 or Tumbleweed

6

Any distribution meeting the software requirements below
Software Requirements and Program Installation on Systems Not Mentioned Above
If your Linux distribution is not one of those mentioned above, you can install the program's dependencies yourself before running the install script. Please consult the README for instllation details.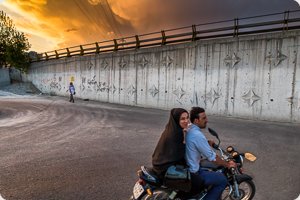 If you like this software, please consider making a contribution. Thank you!