About this slideshow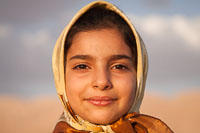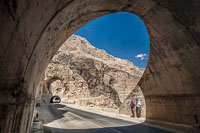 The photos in this slideshow show life in Tehran, Shiraz, Esfahan, Semirom and rural areas in Chaharmahal and Bakhtiari Province, including the villages Aghdash and Kaj. Among them are the Bakhtiari people, some of whom are nomadic pastoralists—if you've ever seen the famous 1925 film Grass, you'll know these people.
The photos were all taken in July and August 2007. Click on the captions button on the slideshow to see the details. More of my Iranian photos are at 500px, PBase and Flickr. If you want to buy any of them, please contact me.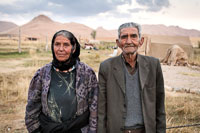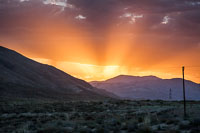 I originally released this slideshow in 2007. This year I reprocessed all of its photos and changed a few of them for good measure. Let me know what you think!
And one final point. If you've seen the slideshow and you're wondering about the photo of the man about to be executed: he is none other than the mystic Mansur Al-Hallaj (858–922). His model is on display in Shiraz's Zinat al-Molouk House.
About the song
Alireza Eftekhari is a famous Iranian singer from Esfahan. The song for this slideshow, Sayyad, is from his album by the same name.
Suggested reading
If you are interested to learn more about Iran then I heartily recommend these books:
Garden of the Brave in War: Recollections of Iran
Terence O'Donnell
If I had to name only one book to read and reread about Iran, it would undoubtedly be Terence O'Donnell's absolutely marvelous account
of rural life in a village near Shiraz. The stories he tells emerge from ten years of keeping a daily journal, so they are remarkably rich in ethnographic detail. And what fascinating stories they are, brimming with intriguing characters and cultural twists.
The Mantle of the Prophet
Roy Mottahedeh
By combining a couple of thousand years of Iranian intellectual and cultural history with the stirring biography of a young mullah, Mottahedeh weaves a memorable, compelling and sometimes surprising tale
of what makes Iranians Iranian. The format is unusual, but it works. It helps that like O'Donnell, Mottahedeh is a fine writer.
Love and Pomegranates: Artists and Wayfarers on Iran
Meghan Nuttall Sayres
A brand new series of testimonials
from people who have been touched by Iran's hospitality, cultural traditions, religions and arts. Given the tensions between Iran and the West, it is more than a collection of essays to acquaint readers with Iran—it is a model for citizen diplomacy. I have a brief chapter.
My Uncle Napoleon: A Novel
Iraj Pezeshkzad
One of Iran's most loved novels
. Ball-bouncingly funny, gregarious, and life-affirming. I like to think John Cleese would find much that resonates.
The Women of Deh Koh: Lives in an Iranian Village
Erika Friedl
In a finely written ethnography
, Friedl tells twelve stories of Iranian village women. In one a woman gives birth alone while her family sleeps, ashamed of her supposedly late age. In another a widow creates a dramatic scene in the village so she can keep her home after her relatives had not fulfilled their familial duties. In a third a woman cannot give birth, blames the evil eye, turns to a herbalist and modern physicians, and comes to quarrel bitterly with her husband and in-laws. Throughout Friedl manages to compile sometimes astoundingly detailed accounts of the material aspects of everyday life.
The Great Satan vs. the Mad Mullahs: How the United States and Iran Demonize Each Other
William O. Beeman
Bill Beeman is one of the few American anthropologists of his generation who is a real expert on Iran. As such he infuses his ethnographic account
of the ways in which Iranian and American officials misunderstand each other with practical, theoretical insights. Bill is also my PhD advisor.